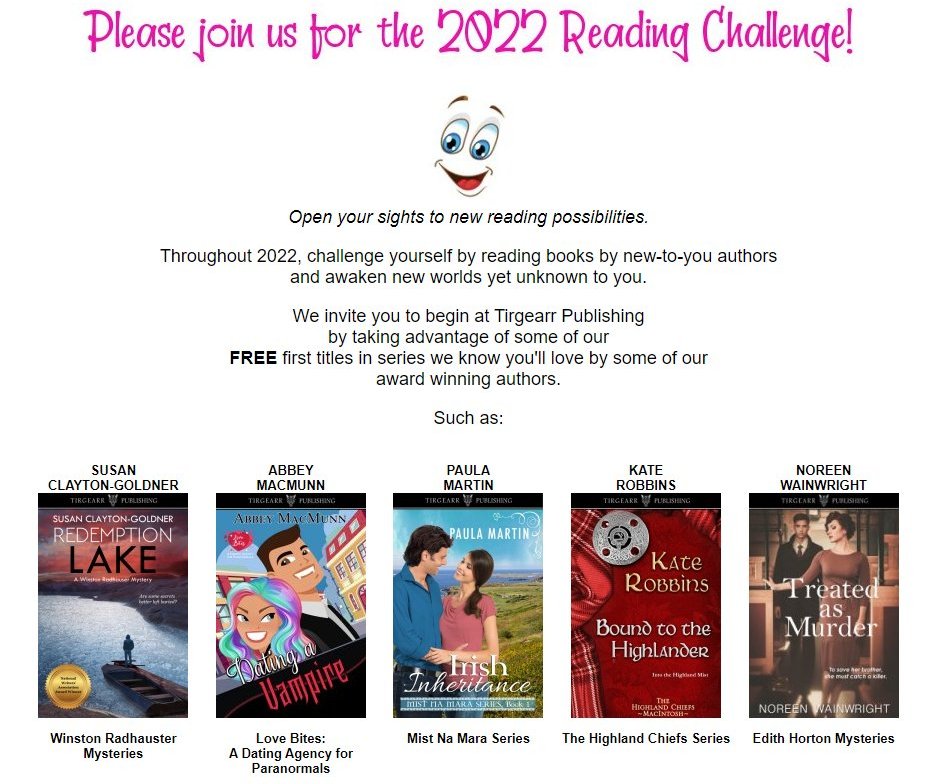 Open your sights to new reading possibilities.
Throughout 2022, challenge yourself by reading books by new-to-you authors
and awaken new worlds yet unknown to you.
We invite you to begin at Tirgearr Publishing
by taking advantage of some of our
FREE first titles in series we know you'll love by some of our
award winning authors.
Such as:
Please don't forget to let our authors know your thoughts on their books
with your review.
Reviews are the best way for authors to know how they're doing,
so please let them know.
How can you review?
Just a few words are necessary.
Post them on Goodreads, email them to the author,
or email them to us and we'll be sure they get to the right place.