K.A. LUGO
K.A. Lugo is a native Northern Californian who grew up in Carmel-by-the-Sea, part of a larger community founded by artists and writers, including John Steinbeck, George Sterling, and Jack London. Over the years, she's worked with several Carmel notables, but it was in 1997 she left the employ of Clint Eastwood to live in Ireland for six months. It was during this time she met the man she would marry, and relocated to live in Ireland.

While always writing since a very young age, K.A. earned her keep in Ireland as one of the country's foremost travel consultants who also wrote travel articles about Ireland.

Since 2005, K.A. has published fourteen titles in genres including romantic suspense, erotic romance, cozy mystery, and now thrillers.

Slaughtered is the first in the new highly acclaimed Jack Slaughter Thriller series, set in San Francisco, a city close to K.A.'s heart.

K.A. loves hearing from readers and promises to reply to each message. Please visit her socials to stay up-to-date on this exciting new series.
• • •
• Find K.A. Online •
Website
Facebook
Twitter
Blog
Goodreads
BookBub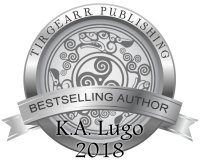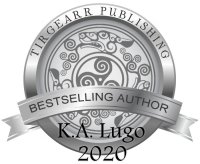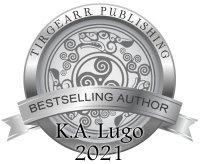 BOOKS BY K.A

Slaughtered, #1

Jack hates missing person's cases. He only agrees to search for missing wife, Bonnie Boyd, because the details of her disappearance closely match his own wife's, Leah. Soon, Jack discovers the city has a serial killer officials have dubbed The Butcher. Could Bonnie Boyd be a victim? More important, was Leah one of his victims? With every clue Jack weaves together, the more his own life unravels.

Witness to Slaughter, #2

How can Jack refuse a case when he's offered double his fee to follow a cheating husband? Jack is led across the city to the Majestic Lounge, the city's hottest gay nightclub. Owner Chad Lucas hires Jack for added security for the club's drag queen event. Police say deaths of Lucas' friends are suicides, but he convinces Jack something else is going on. Does the city have another serial killer on its hands?

Slaughterhouse, #3

It's the anniversary of the date he lost his family and Jack doubts he'll ever find those responsible. Just when he feels like giving up, he receives a mysterious package that takes him onto Alcatraz Island. Ray also has some news that may tie a cold case murder to Jack's family. Jack is pulled into San Francisco's underbelly and finds his own life threatened at the hands of the city's more deadly Chinese gangs.