SUBMISSION GUIDELINES

Submissions are open!
Please be sure to read through our guidelines carefully before submitting,
as all submissions that don't adhere to our requests will be deleted.
For additional information, please see our FAQs.

GENERAL INFORMATION
Are you open for submissions year-round?
Yes, we are now open to year-round submissions. However, we do close for seasonal breaks, such as the Summer Break (mid-June through mid-July) and the Winter Break (Saturday prior to US Thanksgiving through the New Year).
** We may close submissions for shorter periods at other times during the year, so please check this page for closures.
•
Do I need an agent to submit to Tirgearr Publishing?
No. We welcome agented submissions, but they aren't required.
•
What does Tirgearr Publishing publish?
Our primary focus is on commerical adult genre fiction. What is that? Thriller, Romance, Sci-Fi, Mystery, Fantasy, etc, and all cross genres.
•
Will Tirgearr Publishing consider young adult books or young adult romances?
We do not publish childrens books or young adult books. As adult genre fiction generally includes some level of sex and/or violence, we are currently only publishing books suitable for those 18 years of age and older. We do, however, have a New Adult genre for protagonists who are 18-24 years of age.
•
Do all romances you publish need to have sex?
No. Romance is not synonymous with sex. Sex is just one of the physical representations of love. We want emotional stories and are interested in all heat levels, from no sex to full-on erotica.
•
I've written a romance, but the hero/heroine dies at the end. May I still submit to Tirgearr Publishing?
We only publish romances with an HEA--Happily Ever After--or at least an HFN--happy for now--ending. Sometimes a protagonist must die during the story, but we'll consider books with this type of storyline as long as the remaining protagonist finds love by the end of the book. If the couple aren't together at the end, it's not considered romance.
Erotica is slightly different in that the HEA means the main protagonist must be happy, whether or not he/she finds love.
Other non-romance genres are the exception, such as with crime/thriller, women's fiction, horror, etc.
If in doubt, give us a shout.
•
I'm not quite finished with my manuscript. May I still send a submission?
Tirgearr Publishing does not consider unfinished manuscripts.
•
I'm not sure if Tirgearr Publishing would like my book. May I send just a query?
If your book falls within our guidelines, there's no reason to query rather then submit. You are certainly welcome to query if you're unsure.
•
What plot elements are unacceptable to Tirgearr Publishing?
Basically, if you have to ask, we probably don't accept it: No: pedophilia, bestiality, incest, rape, necrophilia, urolagnia, erotic asphyxiation, race/gender intolerance, etc. You get the drift.
•
My manuscript was previously published. Will Tirgearr Publishing consider it for republication?
Absolutely. As long as you have your rights back and it fits under our guidelines, we'll be happy to take a look, though it does not guarantee a contract.
** We will not consider republishing books which are still on the market. The book must be completely free of obligation, even if you're self publishing. If you're looking to place a published book with us, the book must be pulled from sale for a minimum of 30 days before we'll look at it. There are no guarantees a contract will be offered, but we will look.
•
I'm actively submitting my manuscript. Will you accept submissions made to other publishers?
Yes. We just ask that you let us know as soon as possible if it's accepted elsewhere and wish to withdraw it from consideration at Tirgearr Publishing.
•
May I submit more than one book at a time to Tirgearr Publishing?
No. Please send us the book you consider your best and more presentable. Even if we don't offer a contract on it, we may like your voice and ask for something else. But please, one at a time.
** Please let us know if your submission is part of a series. If it is, please be sure to send the first book in the series. If the first book is currently published elsewhere, let us know why your current publisher has rejected the rest of the series, and when the contract expires on the first book.
•
May I send the same submission simultaneously to different editors?
No. We do not accept multiple submissions. All submissions go into a central email address and are filtered from there. Authors who send multiple submissions will be automatically deleted.
•
What are your word limits?
Tirgearr Publishing accepts submissions based on this guideline --
word count

category

priced in usd

up to 10,000

short story

*not accepting at this time

10,000 - 20,000

novelette

* not accepting at this time unless part of a series, then submit the series

20,000 - 30,000

novella

$2.99

30,000-50,000

long novellas and short novels

$3.99

50,000 - 10,000

novel

$4.99

100,000+

supernovel

$5.99+

*

special editions

priced based on document size

Please note: With the new UE VAT regulations, US prices viewed from other countries will appear higher
•
What is a marketing plan?
A marketing plan is a comprehensive blueprint which outlines an author's overall marketing efforts...what the author plans to do to promote and market their book while under contract with Tirgearr Publishing. If your marketing plan includes social media, have those pages already started, as this shows publishers you're already thinking professionally. Don't wait for a contract before setting up social media!
•
How long is Tirgearr Publishing's response time?
It depends on workload, but we aim for about 60 days. If you do not hear from us within that time, please feel free to send a follow-up. Be sure to give us the book title and the date you sent it to us.
•
What programs will I need to know if offered a contract?
We strictly work with Microsoft Word. Within this program is a feature called Track Changes. If you do not know how this works, learn it now. Whether we contract you or another house, you will need to know how to use this features during the editing process of your book.
•
How shall I format my submission?
Please follow these guidelines.
Any submission which is not received as requested
will be deleted without reply:

File Name:
Book title by Author Name.doc or rtf

Example: This Is My Story by Mary Smith.doc

* We only accept Word doc or rtf files. Do not send PDF files or other formats or they will be deleted.

Manuscript:
We require only the first three chapters or 5K words of the manuscript...whatever completes the scene. If we're interested we'll ask for the full.

Format your manuscript to standard default settings:

Page size: 8.5x11 or A4
Font: TNR or Arial, 12 pt
Paragraphing: Use 'auto-indent', please do not tab new paragraphs!
Line Spacing: Double
Sentence Spacing: Single. DO NOT double space between sentences.

Addiitonal Requirement:

• Do not employ special formatting on your manuscript: no special fonts, no graphics, no background images, do not format as for print...We want plain, basic default formatting from Word.

• Please be sure your attachment has your contact details on a covering page.

Synopsis:
Please follow the above guidelines for your synopsis submission.

File Name: Synopsis for Book Title by Author Name. doc or rtf

Example: Synopsis for This Is My Story by Mary Smith.doc
•
Please ensure your manuscript is properly formatted, as above.
Submissions which are received that are not formatted properly will be deleted without consideration.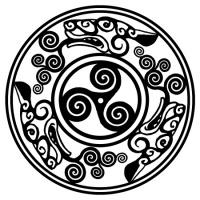 Click here to submit
•
If you have questions about your submission, contracts, publication, cover art, etc., please see our FAQS.